The MobyApp is a state-of-the-art
personalised smartphone-based
travel survey platform,
designed to collect detailed multi-day data
on travel and activity patterns.

This platform is used by public transport authorities and other interested actors (i.e. companies or research organisations) to collect multi-day data
on travel and activity patterns that are used for transport planning purposes.
It is the result of several research and innovation projects funded by
the European Commission or other international research councils
that has been developed following privacy-by-design principles.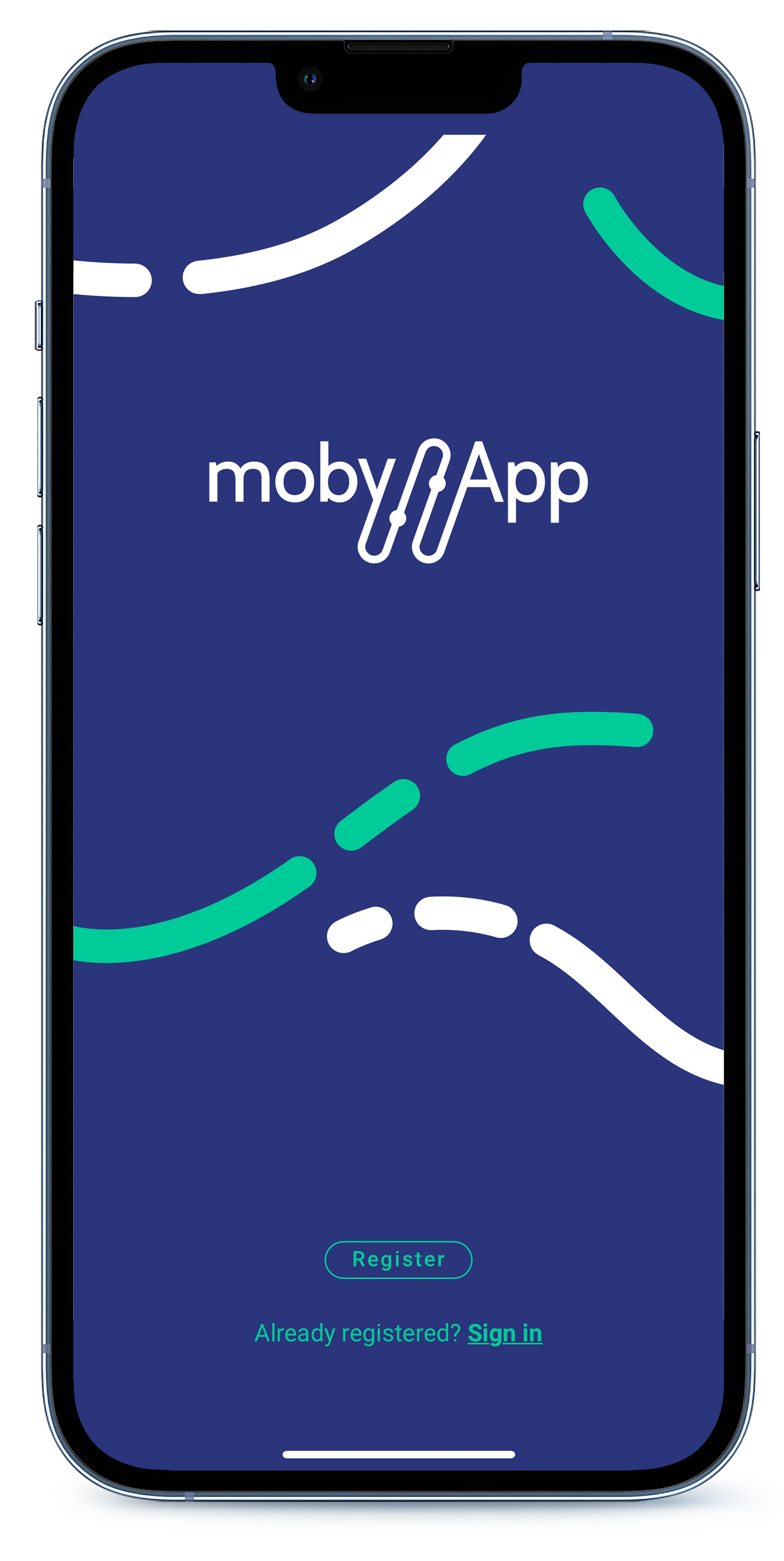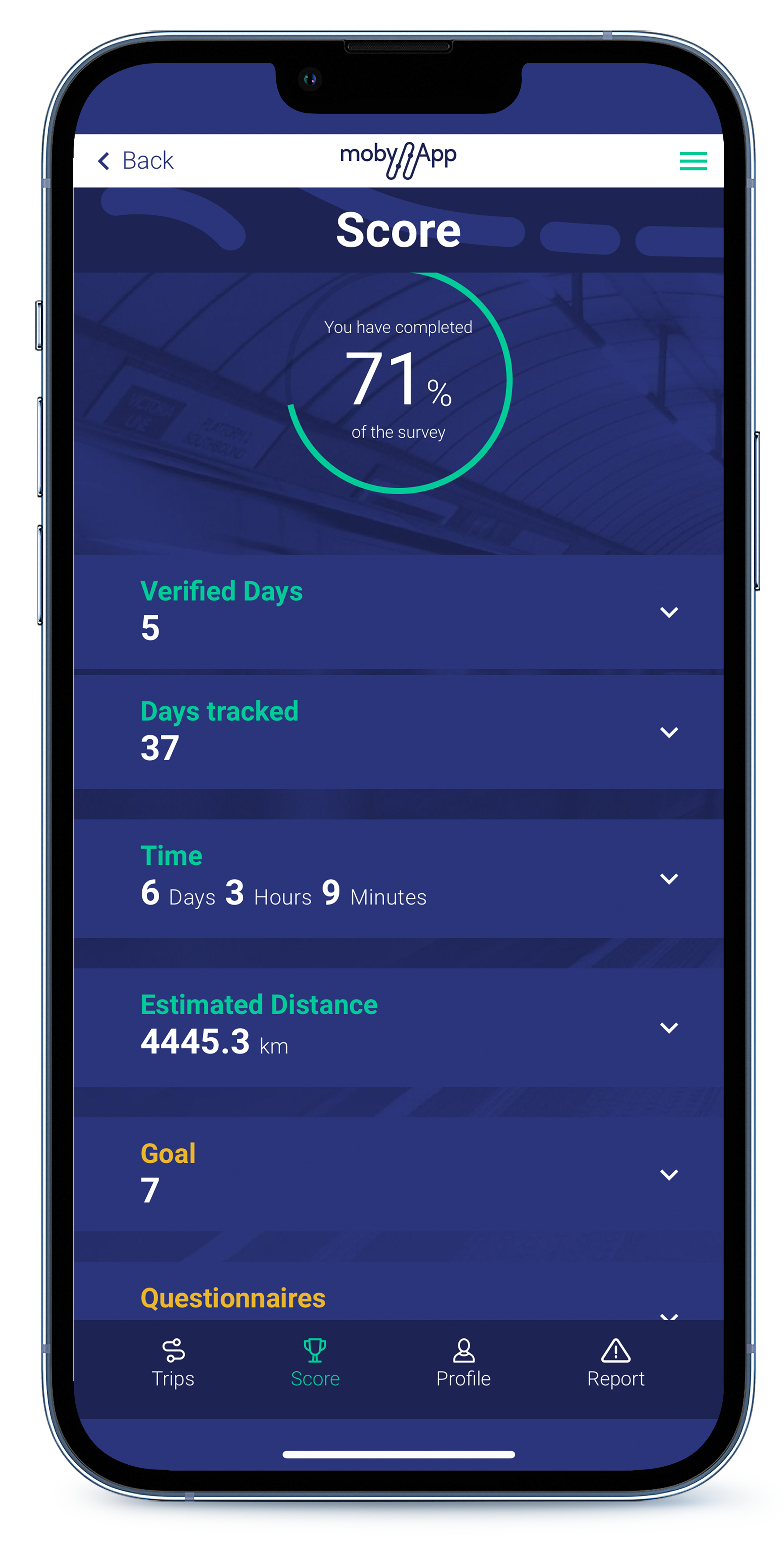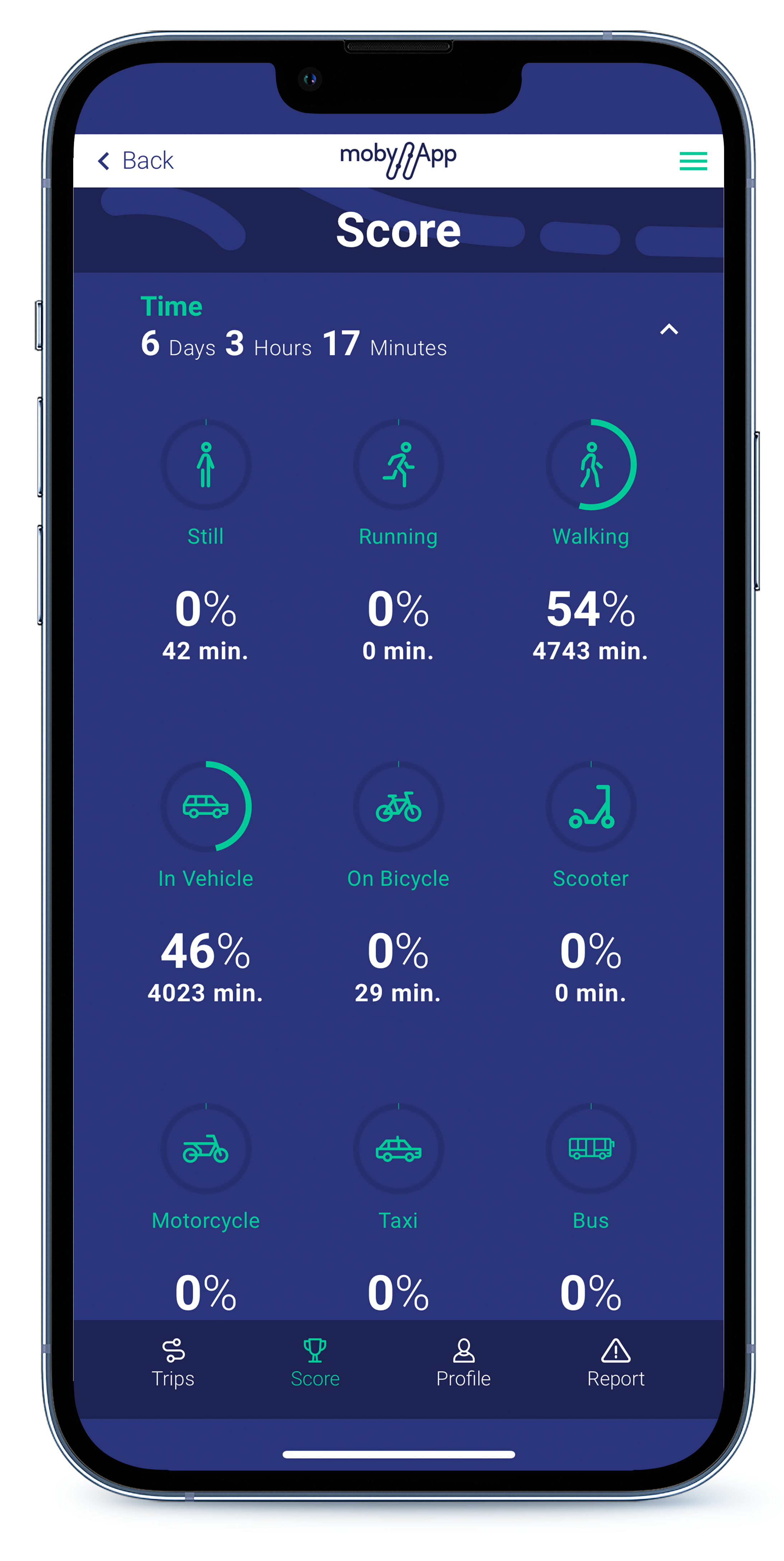 The customer can link to the MobyApp platform Questionnaire Surveys that could be popped-up at any stage/time of the survey (i.e. before the activity diary starts or at any other point of the survey).
Users are able to see statistics related to their trip or their
experience under the Score screen:
Contact us for more information